Partnership Model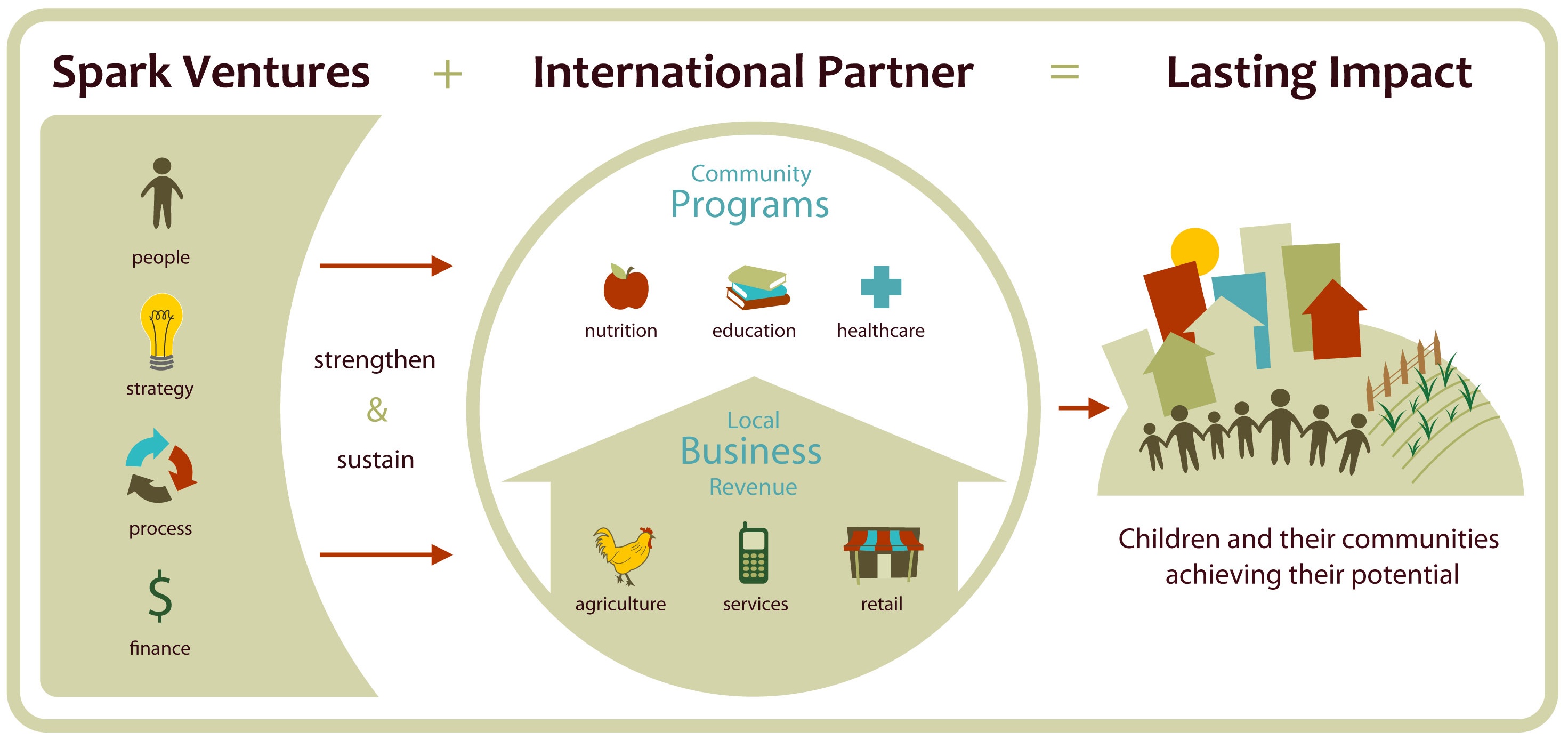 View our partnership model infographic here.
A primary goal of Spark Ventures is to partner with local organizations that help vulnerable children in impoverished areas around the world. While many such organizations exist, they often are in serious need of leadership, organizational development and financial resources. Spark's partners receive on-going training and consultation in areas of personnel management, infrastructure, organizational growth and financial management and accountability. Spark also works to connect these partner organizations with local resources, and, to identify and develop income generators that will help create self-sufficiency and growth for their communities. Ultimately, strong and healthy communities translate to strong and healthy children – the primary goal of Spark Ventures and its partners.
At the core of Spark's partnership model is mutual respect. Spark is designed to bring significant resources and value to its partner organizations, in part by fostering effective leadership and management skills that empower partner organizations' local and indigenous leaders and teams. Budgeting, hiring, expansion and other strategic decisions may be made in consultation with Spark; however it is not the goal, nor the desire of Spark Ventures to become involved in the daily management of its partner organizations, this will remain under the direct supervision of local leaders. It is also the deep belief that Spark Ventures and its investors, associates and volunteers will learn and greatly benefit from partner organizations, their leaders and their work.