Orphanage & School
Hope House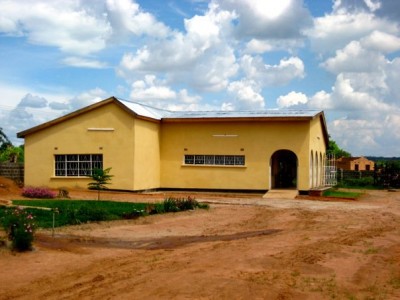 In the neighborhood of Twapia in Ndola, Zambia, Hope has opened an orphanage for vulnerable children, many of whom have lost parents and caretakers to the HIV/AIDS
epidemic. Currently, it is a small house where about 15 children live with house parents. These children receive food, clothing and education, along with support for their physical, emotional and spiritual needs.

The staff of the orphanage includes 24-hour-a-day house parents and a social worker, who monitors the health and progress of the children helping to ensure that the orphanage meets with government standards.
Hope Community School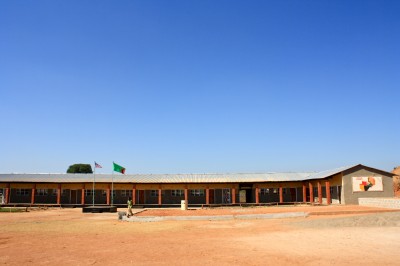 Hundreds of children in the Twapia neighborhood in Ndola, Zambia are too poor to attend school. With even the public/government schools requiring students to pay for uniforms and books, those children who come from poor families or whose family members have died of AIDS are not able to afford this.
In 2006, Hope Ministries opened Hope Community School to serve the children of Twapia. Currently more than 300 children between the ages of four and 16 attend. With the assistance of Spark Ventures, Hope Community School has hired a staff of seven dedicated teachers and one administrator. These passionate educators teach English, math and reading from pre-school to a 7th grade education level, at which time the children are tested to gain entrance to a government school. Through the partnership with Spark Ventures, Hope Community School is ensured the necessary resources to provide basic school supplies, text books and uniforms to the students who attend this school.

With hunger and poor nutrition being a serious problem for most of the children at this school, beginning in January, 2007 a meal program was started. Through funding from Spark Ventures, this food program provides meals four times a week for the children of Hope Community School. When school is in session, students receive meals Monday through Friday. For many of the children, these meals are their main source of nutrition.